CH-1 Cheiroscope
Used to practice the function of binocular vision.
Learn more about product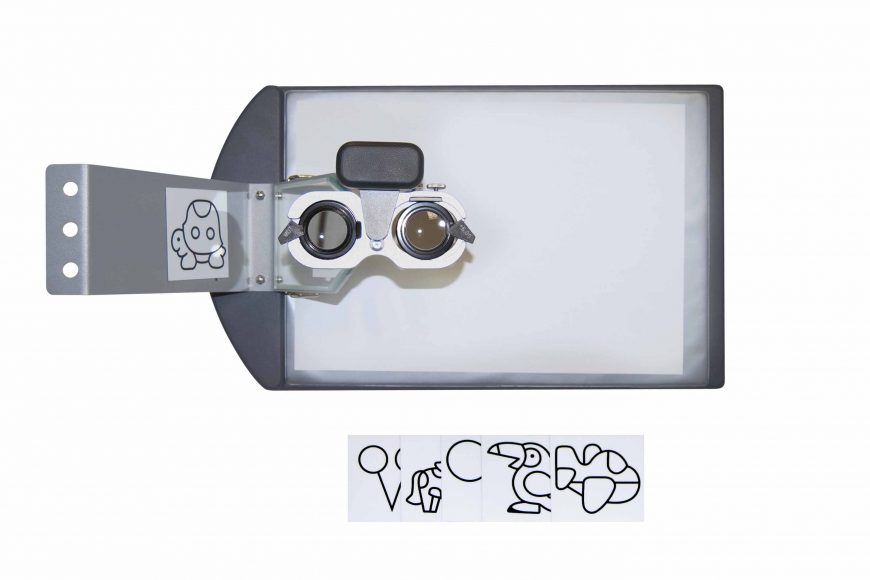 CH-1 (Cheiroscope) is a medical device used to improve the function of binocular vision. Exercises with CH-1 are used in heterophoria, in minor manifest strabismus, in periodic strabismus, and in disorders of binocular visual function. CH-1 consists of a sturdy body with a convenient forehead support and sheet mount, two 6.0D trial lenses, a mirror, and a set of exercise cards with the pictures. It allows right-handed or left-handed patients to practice comfortably, thanks to the change the of tilt of the CH-1 by using the bracket under the body and rotation of the forehead support by 180°.
Contraindications:
The prerequisite for starting the exercises is good visual acuity in both eyes, not
less than 0.8 in the weaker eye, and adequate maturity of the patient. Exercises
should not be performed by the patients who have been diagnosed with a lack of
fusion and with a large angle of strabismus. Exercises should only be performed
under the supervision of an ophthalmologist or an optometrist.
Packaging: 1 box, 350x500x310mm, weight ca. 5kg (gross)