Equipment for an ophthalmological office
Wide variety of arms support, back rest and seat height adjustments gives the opportunity to achieve the optimum sitting position during ophthalmic procedures. Ergonomically positioned, big up/down switches, operated by surgeon's feet, ensure easy height adjustment, saving a space under an operating table. A robust chair base is equipped with three heavy-duty caster for easy movement around the operation theatre. The base shape allows the OC-1 to fit most of the operating tables available on the market.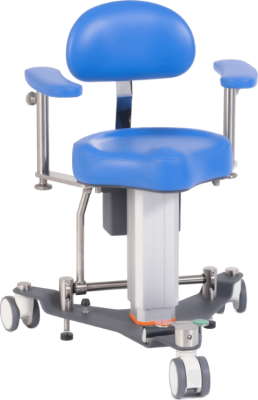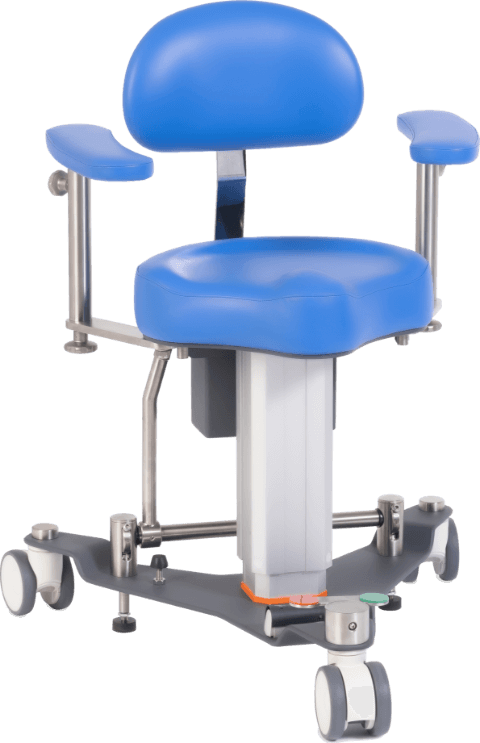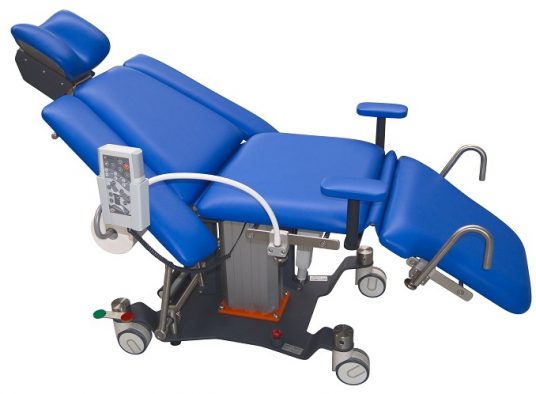 Full range of patient positioning, from sitting to lying position, gives unprecedentet opportunity to position patients at any age in a comfortable way. A unique designe of the patient's head rest, gives the surgeon precise control over the patient's head during surgical procuders. Ergonomical shape of the head-rest, support the patient's neck thus controling in position and comfort throughout the time of entire surgery.
Designed for installation of a single ophthalmic device such as: slit lamp, auto ref-keratometer, air-puff tonometer, small perimeter, etc. MD tables have been equipped with: single MDT multi-voltage electric telescopic column made of anodised aluminium, table top made of MDF (medium-density fibreboard) varnished with high quality, wear-resistant polyurethane coatings in RAL 7047; robust steel base, powder coated (RAL 7024), and either 4 lockable castors Ø50mm (MD-1, MD-2, MD-V) or 2 castors Ø50mm & 2 screw-in feet (COMBO-1, COMBO-2).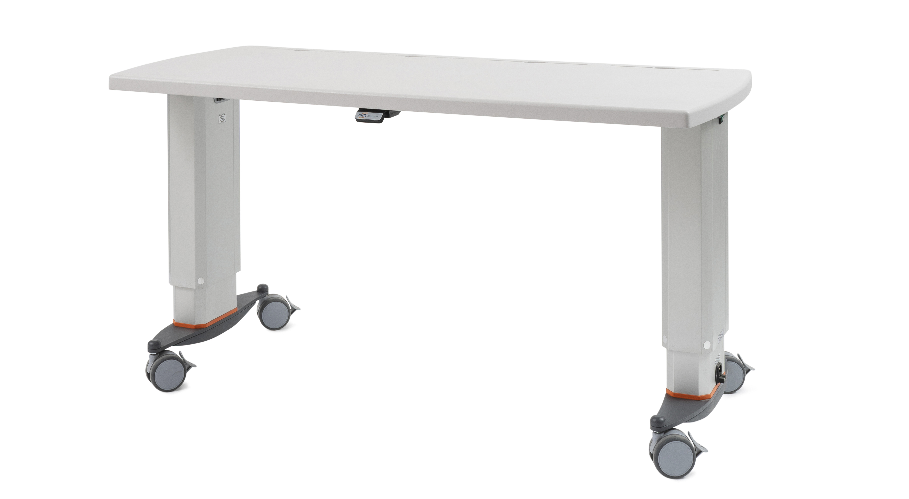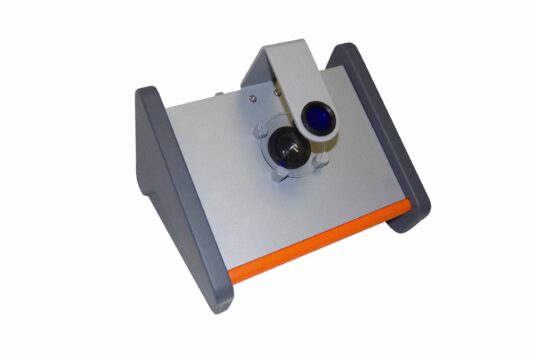 Strabismus training devices