Surgical ophthalmic chair SC-1
SC-1 has been designed to ensure maximum comfort for the patients and surgeons during ophthalmic surgical procuderes.
Learn more about product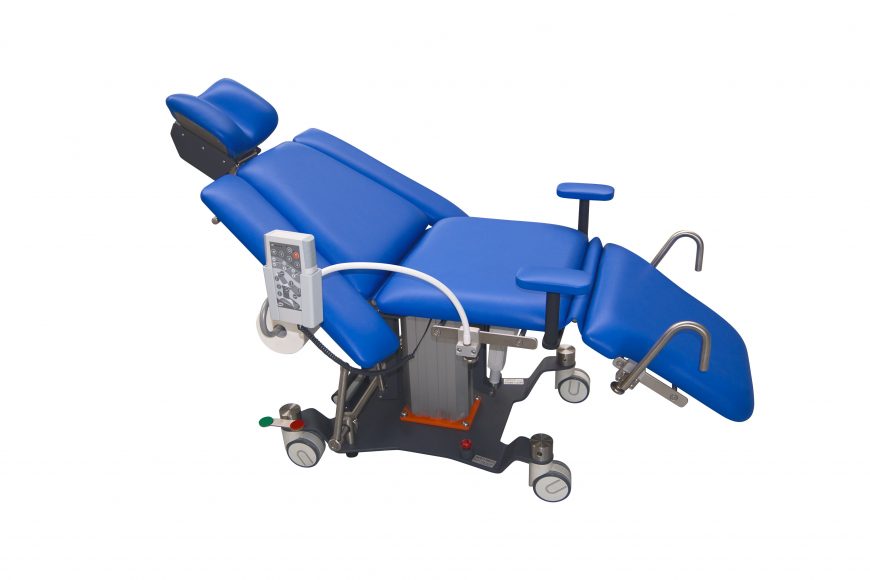 Full range of patient positioning, from sitting to lying position, gives unprecedentet opportunity to position patients at any age in a comfortable way. A unique designe of the patient's head rest, gives the surgeon precise control over the patient's head during surgical procuders. Ergonomical shape of the head-rest, support the patient's neck thus controling in position and comfort throughout the time of entire surgery. A robust construction of the stainless-steel base with special casters allow the surgical table to be freely moved in and out the operation theatre with the patient sitting on. Battery/mains operated controls assure maximum flexibility on the system.

Technical data:
Overal lenght 1.750mm – 1.850mm (flat position)
Overal width 925mm
Net weight 100kg
Max. load of table 150kg
Average working time during normal use with a fully charged battery pack – up to 40 hours.
Wide selection of non-stitched uphostery colours available free of extra charges.
Detachalbe arm supports, armrest supports and cushioning.

AVAILABLE COLOURS