T-P stool
T-P has been designed for ophthalmic patients. Round seat allows the ophthalmologist to seat a patient comfortably. The stool base has only 50 cm in diameter and is equipped with 5 non-slipping plastic buttons. Pneumatic elevating column allows for easy up/down seat adjustment.
Learn more about product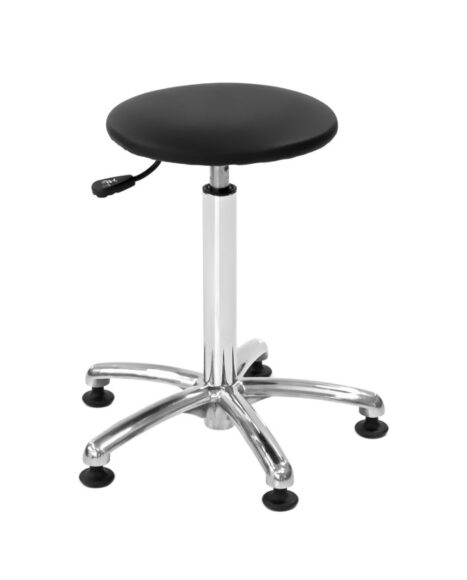 Round and flat seat with a pneumatic height control. Base dia. 500mm, chrome finished, equipped with 5 fixed plastic feet in order to provide the patients with a safety during the examinations and while seated. Wide selection of upholstery colours available without a surcharge.
Higher seat: min. 520mm – 780mm
Lower seat: min. 440mm – 640mm
Available colours: